An Experienced Team Fighting For Motorcycle Accident Victims
We want to do more than merely getting you the compensation you deserve. We want to get you the compensation you deserve FAST!
After a motorcycle accident, you are likely experiencing serious pain and anxiety regarding your future. How will you heal? How will you afford the medical care? Will you be able to work again? How will you obtain compensation for the injuries you've suffered?
At Phillips, Hayden & Labbee, LLP, we can help. Our attorneys our trial lawyers. We prepare every one of our injury cases for trial to make sure our clients get the full compensation for their injuries. Serving clients in St. Petersburg, Clearwater and throughout Florida, we combine a high-tech, fully modern approach to the practice of law with a deeply compassionate, personalized approach to caring for our clients. When you work with us, we are literally always available to you, 24/7. We make ourselves available by phone, email or text any time you need us.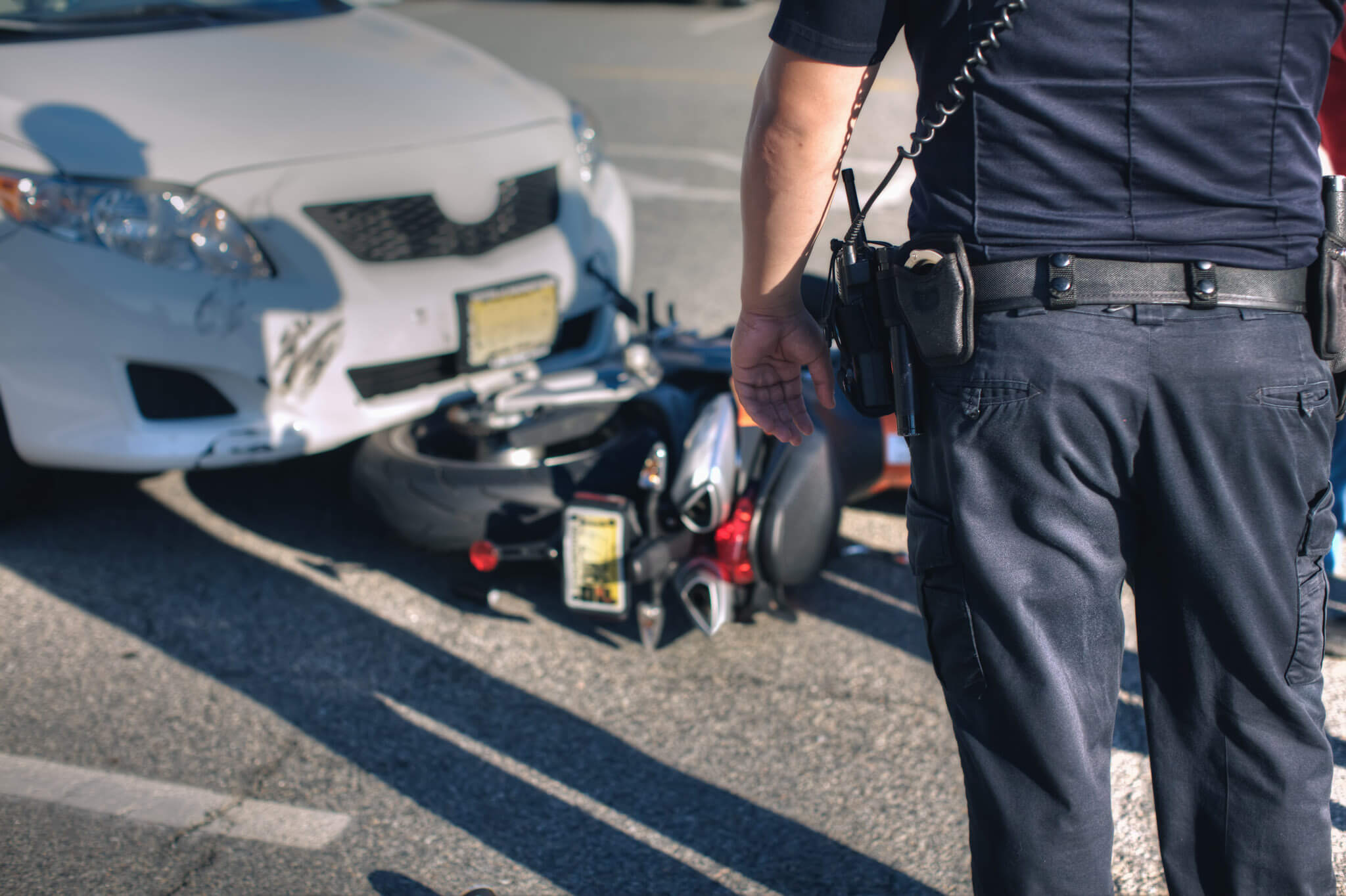 Common Causes of Motorcycle Accidents
Other vehicles changing lanes without seeing motorcyclists
Other vehicles turning left into motorcyclists without seeing them
Dangerous road conditions that amplify the other causes of accidents
Defective motorcycle components
Drunk driving
Whatever the cause of your accident, your injuries are probably severe. Most motorcycle accidents involve extremely serious injuries, and sometimes fatalities. Our attorneys have handled some of the most extreme injury claims. Let our trial experience and commitment to our clients help you get the outcome you need.
LET US DO ALL THE HEAVY LIFTING
Contact Us For A
Free Consultation
You should not try to handle your personal injury litigation on your own after a motorcycle accident. Our lawyers are here to fight for you. Call us at (727) 888-PAIN or contact us online to schedule a free initial consultation with one of our attorneys.
After my accident I contacted Tyler Hayden to get his advice on legal help and he said don't worry, we can take care of this and that's exactly what that firm did. From day one I felt comfortable talking to the lawyers and knew they had my best interest. I would 100% recommend Phillips, Hayden, & Labbee to handle your personal injury case. I'm glad I did.
A law firm is a service, and you're not going to receive better service anywhere in the Bay area. These attorneys are everything their competitors say they are, but aren't. At Phillips Hayden & Labbee, you will speak to a KNOWLEDGEABLE, COMPETENT & PROFESSIONAL attorney committed to getting you the most money in the least amount of time. I am an ACTUAL CLIENT, look me up anytime and contact me if you want a personal reference, THAT'S how strongly I feel about the quality results I received. They recovered the MAXIMUM in 5 months!!!
Highly recommended. They were very helpful in this long process. Great communication, and great team. Couldn't have asked for a better firm.
I was recently represented by the referenced law firm and I am a highly satisfied client. Attorney Michael Labbee was great in handling my case and he constantly checked on the progress of my treatments. His assistant Sharon was equally great in all that she did to assist with my case. I highly recommend Michael Labbee, if you are in need of a personable and professional lawyer.
I highly recommend them to anyone. I promise, you won't be disappointed.
I am very thankful to Micheal Labbee and his entire group. Extremely professional, thorough and attentive to all of my needs and questions throughout the whole process. I highly trust and recommend this firm with the outmost confidence.